To our valued customers
We are operating business as usual. Due to the COVID-19 situation, we are experiencing delays on some items. If your order is time critical, please check with us before placing it so that we can check availability of stock for you. Our contact details are in the blue bar at the top of this page.
Stay safe and well.
From all of us at Simply Uniforms
Uniforms for
offices
clinics
mine sites
schools
hospitals
sports clubs
restaurants
warehouses
universities
dentists
The name says it all. At Simply Uniforms, we make ordering uniforms and workwear simple.
Our goal at Simply Uniforms is to take away the pain of ordering your uniform workwear or corporate clothing and make it as simple and stress-free as possible for you.
If you'd like to get some ideas for your uniforms, try browsing our popular items or ask us to make recommendations using our extensive experience of what will work for you & your business.  Bulk order discounts are available too, order large quantities & save.
We have a  Selection Guide to help you pick the right uniforms for your needs, and feel free to contact us for great recommendations.  We also provide caps, bags and a full range of promotional items for your next event, conference or upcoming promotion.
Why we're simply the best for uniforms
Don't have time for browsing?
Simply contact us and we'll make specific recommendations for you based on our professional experience supplying uniforms, workwear & branded promotional products to businesses across Australia.  We promise to respond within 24 hours to all enquiries and we're here to help you through the process every step of the way.  We will take into account your brand and colours, your required look and the aspects of clothing most important for your team, and make recommendations for your uniforms from more than 40 recognised brands that we supply.  You'll never have to worry about workwear supply again using Simply Uniforms Australia.
Contact Us
Need more information?
We're here to help! Let us know your uniform requirements, purpose and logo and we'll provide a tailored quote for your business.
Contact Us
The right branding on your uniforms is vital.  Your employees are a daily representation of your brand when wearing your chosen workwear, so your logo must look good.  We use a number of branding methods including embroidery, screen printing, digital heat transfer, and dye sublimation, and the possibilities are growing rapidly with options such as direct-to-garment printing, digital vinyl and plastisol transfer.  Rely on our expertise to recommend the best option for your brand.
Branding is available on all wholesale orders and any item that you see on our website can be branded.  Click on the button below to find out more about different branding options.
Bulk Discounts – Order More & Save
We specialise in supplying uniforms and workwear to businesses, schools and clubs.  You benefit by ordering in larger quantities, with tiered discounts for 30, 50, 100 and more.  The addition of your logo is also cheaper if you order in bulk.  If you are an organisation with multiple locations, you can benefit from our wholesale discounts by placing one order and asking us to split shipments to different places.  For large organisations we also offer a dedicated online uniform ordering service.
Click on the button below to find out more.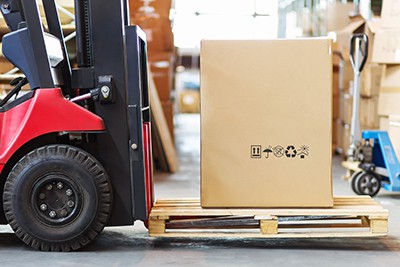 Get In Touch
Local Australian assistance
We're based in Australia and serve Australian clients. We know what's needed for Australian businesses.
Get In Touch